Student info summer/fall 2018
Frequently asked questions
Notification of Selection Results and Welcome note
First Notification of Selection Results will be sent out 12 July. Last date to reply to your offer is 27 July.
Second Notification of Selection Results 2 August (no reply required). Before course start you will receive a welcome note that includes information about the courses you are going to take and start meetings for your programme.
Schedules and Course pages Fall 2018
Courses and Schedules. Fall semester starts on the 3:d of September (except some courses given in cooperation with KTH that starts 27:th of August. Info about this is to be found in the link above).
Course literature
Course Literature (in Swedish)
Late application to courses Fall 2018
Some, but not all, courses will open for late application. Courses starting first half of Fall 2018 will be open for late applications July 13 - August 5. Late applications are handled in order of arrival. Here you can see Courses fall 2018 + link to application No programs will open for late application.
Exams and registration for exams
You need to register for the exam at least 5 working days in advance. Schedule for exams in August and next academic year and how to register
In order to write an exam from August 18, you must be registered on the latest session of the course, you can apply for a re-registration (if needed)
New Student at the Department of Mathematics?
New student at Stockholm University?
Read more about housing, check list, orientation week etc
Admitted student at Stockholm University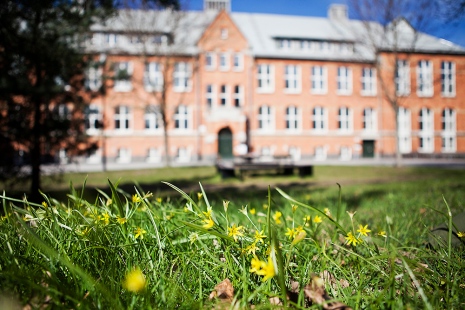 Welcome to the Department of Mathematics!
To study at Stockholm University