Master's Programme in Mathematical Statistics, 120 credits
Do you have a background in mathematics and want to learn more about probability, statistics and data analysis? Mathematical statistics is considered one of the most important tools in applied mathematics and our MSc programme offers you a broad platform with vast opportunities to specialise and form a unique competence profile.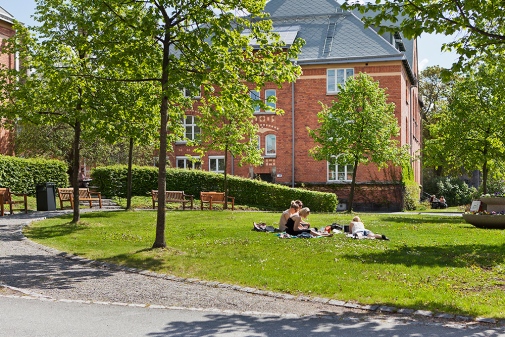 Reasons to choose Stockholm University
First class education and multiple specialisation options:
Being a collaborator in the Stockholm Mathematics Centre, our department is part of a developing international core for scientific work in mathematics. At Stockholm University, studies in mathematical statistics covers a full range of topics from probability theory to applied statistics and computing. The programme includes traditional measure-theoretic probability theory to provide a solid mathematical foundation as well as a statistical consultancy. Whether you wish to specialise in a more applied or theoretical direction, you are assured high-quality education with active researchers as teachers.
Connection to leading research and hands-on consultancy experience:
The Department of Mathematics is an international environment where profile research is carried out. During lectures and laboratory sessions in this two-year programme, you will meet teachers who perform research within subjects such as applications in biostatistics, climatology, econometrics, finance and probabilistic modelling. During certain courses students also get actively involved in the departments statistical consultancy service offering advice to researchers at the science faculty. Want to know more about our research or meet our teachers and students?
To give you an in depth-knowledge in probability theory, statistical modelling and stochastic processes, a mandatory course block is designed for your first semester. Following this, the direction of studies is dependent on your field of interest. Parts of your studies can also be used to broaden your experience with courses in another subject or studies abroad. This gives you several ways to create a unique profile within your degree. The final part of your studies comprises a degree project where you independently get to plan, carry out and report a research project under the supervision of one of our researchers.
The programme outline is illustrated below. Please note that this outline does not represent a chronological order and can be subject to change.
Mandatory block
Elective block
Probability theory lll (7.5 credits)

Elective courses 37.5 credits (containing at least 15 credits in Mathematical statistics)

Mathematical communication (7.5 credits)
Statistical models (7.5 credits)
Computer intensive statistical methods (7.5 credits)

At least one of the courses:
Stochastic Processes lll, 7.5 credits or Statistical Consulting Methodology 7.5 credits

Optional courses
Master's thesis

Optional courses in any
subject 15 credits


Master's thesis in Mathematical statistics, 30 credits

The Swedish credit system is compatible with the European standard ECTS. 30 ECTS is equivalent to one semester of full time studies.
Example of recent degree projects
Results on The Dynamic Erdös-Rényi Graph — The Critical Case
Spatiotemporal Outbreak Detection A Scan Statistic Based on the Zero-Inflated Poisson Distribution
Handling Ties in the Rank Ordered Logit Model Applied in Epidemiological Settings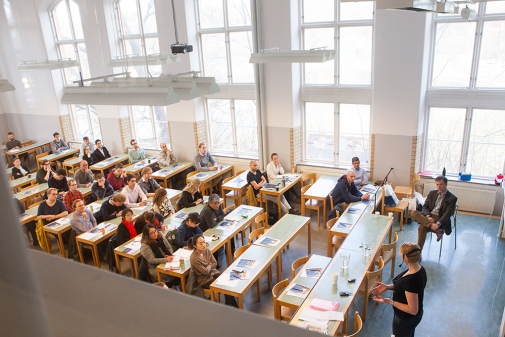 Career prospects
One of the many advantages with a background in mathematical statistics, is that your career options are found in the most unexpected and exciting sectors. This programme is an excellent preparation for PhD studies, but our graduates also work with risk analysis in the insurance and financial sector, statistical analysis in medicinal science, climatology and probability calculations in the telecommunication industry. If you are looking for even more inspiration, the department hosts a yearly career fair for mathematicians.
The application period for our Master's programmes starting in autumn 2018 opens at October 16th. You apply by following the three steps below, and your application should be registered no later than January 15th.
The scholarship scheme at Stockholm University is aimed at especially qualified students coming from countries outside of EU/EEA/Switzerland and who are required to pay tuition fees for studies. Show scholarships offered by Stockholm University.
The Swedish Institute Study Scholarships target highly-qualified students from certain countries. The scholarships will be awarded for master's studies in Sweden, starting in autumn and covers both living costs and tuition fees. Show scholarships offered by the Swedish Institute.
You are also encouraged to investigate what scholarships are available through your university, government or international organisations.
Contact
If you are left with questions or need more information about the application procedure, programme structure or practical details concerning your studies at Stockholm University, please do not hesitate to contact our Student office.
We look forward to your application!