First and Second Cycle Courses
The Department of Mathematics offers several courses in mathematics, mathematical statistics, computer science and scientific computing. The courses are part of our Bachelor and Master's programmes, but can also be taken as stand-alone courses.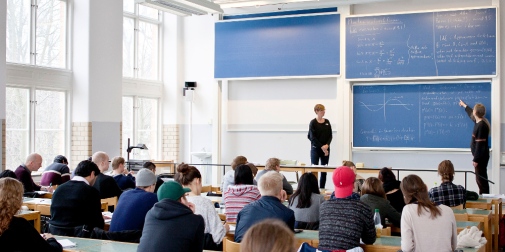 The courses offered are usually for 7,5 credits and read at half or quarter pace, with lectures in the daytime, and some of the courses in mathematics are also available as distance courses. More information regarding distance courses can be seen at Distance Courses.
Stand-alone Courses
Almost all of our courses can be read as a stand-alone course, an option suitable for you who do not want to follow a program or if you are interested in individual courses. Practical study information regarding stand-alone courses can be found at To Study Stand-alone Courses.
Course Literature
To study at Stockholm University