Possible research projects in mathematics
A PhD student can freely choose the subject for her/his thesis. Here are never-the-less some suggestions for possible research projects, which the department is particularly qualified to supervise. For PhD studies in mathematics, it is not essential to choose a PhD project in connection at the time of the application.
Our potential advisors at this moment are: Assistant Prof. Jörgen Backelin, Assistant Prof. Alexander Berglund, Assistant Prof. Jonas Bergström, Prof. Pavel Kurasov, Assistant Prof. Annemarie Luger, Assistant Prof. Benjamin Nill, Prof. Boris Shapiro (together with K. Zarembo) and Assistant Prof. Leo Tzou. A few Ph.D. projects by these supervisors are presented below, but other projects are also possible.
Project title:

Main supervisor:  Jörgen Backelin

Extremal graph theory in general concerns the structure of graphs at or close to the limit for
fulfilling one or another property. Ramsey theory in particular concerns graphs with edges 
coloured in some number of colours, where the property is that for each colour certain 
subgraphs are to be avoided in the subgraph containing only the edges with that colour.

In the classical situation, the edges of a complete graph on $n$ vertices are to be coloured in 
$s$ colours, in such a way that there is no complete subgraph on $r_i$ vertices, all of whose
edges are coloured by the $i$'th colour. The first number of vertices for which this is not 
possible is called a Ramsey number, and denoted $R(r_1,\ldots,r_s)$. Rather few of the 
classical Ramsey numbers are known. For some other types of graphs than complete ones, 
more Ramsey numbers are known.

A more natural approach is to prohibit an antichain of graphs for each colour.

Part of the project is to calculate new Ramsey numbers or improve estimates, both in the one-graph
and in the antichain situations. Another part is to determine the structures of colourings 
which do fulfil a Ramsey condition, but are close to the limit for this to be possible, in terms 
of the numbers of vertices and of edges of each colour. The project parts are related, since 
more knowledge about these structures are a powerful tool for estimating Ramsey numbers.


Project title:
Main supervisor: Alexander Berglund
This project within algebraic topology concerns algebraic models for homotopy types. By a theorem of Mandell, the homotopy type of a topological space X is faithfully encoded by the E-infinity algebra structure on its singular cochain complex. This means that it is in principle possible to extract any homotopy invariant of a space from its E-infinity algebra. Over the rational numbers, the theories of Quillen and Sullivan lead to effective algorithms for calculations, but the situation in positive characteristic is not as well understood.
The general goal of the project is to develop the theory in the positive characteristic case, inspired by techniques from rational homotopy theory. More specifically, the project aims at answering the following question, whose answer in the rational setting is known by a theorem of Berglund: What is the relation between formality, coformality and Koszul duality in the setting of E_n-algebras over a field of positive characteristic?
Project title:
Main supervisor: Jonas Bergström
Moduli spaces are spaces that parametrize some set of geometric objects. These spaces have become central objects of study in modern algebraic geometry. One way of getting a better understanding of a space is to find information about its cohomology.
Abelian varieties are the projective varieties whose points form a group. The moduli space of (principally polarized) abelian varieties (of some fixed dimension), is a so called Shimura variety. This tells us (at least according to a general conjecture which is part of the so called Langlands program) that the cohomology of this space should consist of pieces connected to certain kinds of functions called modular forms, which are central objects of study in modern number theory.
In this project we will try to find new information about this cohomology (which will tell us something both about the moduli space and about the corresponding modular forms) by making concrete counts of low-dimensional abelian varieties defined over finite fields (the connection between counts over finite fields and cohomology is given by the so called Lefschetz fixed point theorem). It is not at all clear how to make such counts effectively; one reason for this being the difficulty of describing abelian varieties by equations.
Key words: algebraic geometry, moduli spaces, abelian varieties, finite fields, modular forms
Project title:
Main supervisor: Pavel Kurasov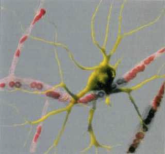 Quantum graphs - differential operators on metric graphs - is a rapidly growing branch of mathematical physics lying on the border between differential equations, spectral geometry and operator theory. The goal of the project is to compare dynamics given by discrete equations associated with (discrete) graphs with the evolution governed by quantum graphs. Discrete models can be successfully used to describe complex systems where the geometry of the connections between the nodes can be neglected. It is more realistic to use instead metric graphs with edges having lengths. The corresponding (continuous)
dynamics is described by differential equations coupled at the vertices. Such models are used for example in modern physics of nano-structures and microwave cavities.
Understanding the relation between discrete and continuous quantum graphs is a challenging task leaving a lot of freedom, since this area has not been studied systematically yet. In special cases such relations are straightforward, sometimes methods originally developed for discrete graphs can be generalized, but often studies lead to new unexpected results.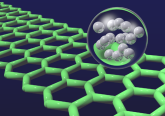 Credit: Erlend Davidson (Thomas Young Centre)
To find explicit connections between the geometry and topology of such graphs on one side and spectral properties of corresponding differential equations on the other is one of the most exciting directions in this research area. As an example one may mention an explicit formula connecting the asymptotics of eigenvalues to the number of cycles in
the graph, or the estimate for the spectral gap (the difference between the two lowest eigenvalues) proved using a classical Euler theorem dated to 1736!
Possible directions of the research project are
Study spectral properties of continuous quantum graphs in relation to their connectivity and complexity (this question is well-understood for discrete graphs);
Investigate relations between quantum graphs and quasicrystals;
Develop new models combining features of discrete and continuous graphs and study their properties;
Transport properties of networks and their complexity.
It is expected that the candidate will take an active part in the work of the Analysis
group at Stockholm University, Cooperation group "Continuous Models in the Theory of Networks" (ZIF, Bielefeld, http://www.uni-bielefeld.de/ZIF/KG/2012Models/) and Research and Training Network "QGRAPH" (http://www2.math.su.se/ pak/QGRAPH/)
joining 15 research teams from all over the world.
Project title:
Main supervisor: Annemarie Luger
Functions that map the unit disc holomorphically into a half plane play an important role in many applications (System theory, electrical technology, to name a few). Such functions are very well studied, useful tools are integral representations, or more generally speaking, representations
involving resolvents of self adjoint operators in Hilbert spaces.
It appears that these functions do not cover all applications and in 1986 a new class of so-called Pseudo-Caratheodory functions was introduced and studied by scientists working at Philips Research Laboratory in Belgium. By definition a function f belongs to this class if it is the ratio of two bounded analytic functions ( H∞ -functions) and if the real part of its radial limit is nonnegative
almost everywhere. To such a function f one can associate an index I(f).

• If I(f)=0, then f is a "usual" Caratheordory function, i.e. mapping the unit disc into the right half plane. It is well known that such functions have operator representations in terms of a resolvent of a self adjoint operator in a Hilbert space.
• If I(f) is finite, then it turned out that the function is a "generalized Caratheodory function", which had been studied already earlier from a different point of view, namely in connection with self-adjoint operators in Pontryagin spaces (these are indefinite inner product spaces where the non-positive part is finite dimensional).
• If I(f) is not finite not so much is known about operator representations.
However, every locally analytic function admits (locally) an operator representation with a selfadjoint operator in a Krein space (these are indefinite inner product spaces where both the positive and the negative parts can be infinite dimensional). Hence the question appears what are the operator theoretic properties in these representations for Pseudo-Caratheodory functions with
infinite index. It should be possible to characterize these functions in terms of properties of the representing operator.
As the project deals with a link between analytic functions and operators you should be familiar with basic complex analysis and some functional analysis. Moreover, some prior experience with Krein spaces can be useful, but is not mandatory.
Project title:
Main supervisor: Benjamin Nill
Lattice polytopes are beautiful objects in the geometry of numbers: convex polytopes whose vertices lie in a given lattice. Here, a lattice point is just a point in Euclidean space whose coordinates are integers. Because of their simple definition, lattice polytopes appear naturally in various disguises in pure and applied mathematics: from commutative algebra (affine semigroup rings), over integer optimization (flow polytopes) to representation theory (Gelfand-Tsetlin polytopes) and statistics (contingency tables). Lattice polytopes are most prominently studied as combinatorial counterparts of toric varieties and their line bundles. Toric geometry enables this interplay between algebraic geometry and discrete geometry with striking applications on both sides.
There are countless challenging open questions about lattice polytopes and their invariants (for instance, how large can the volume of a lattice polytope with only one interior lattice point be?) Probably the most studied invariant is the Ehrhart polynomial, which counts lattice points in dilates of a lattice polytope. For instance, Ehrhart polynomials (and the equivalent Ehrhart h*-polynomials) play a crucial role in computing Hodge numbers of hypersurfaces and complete intersections in toric varieties. In recent years, much research focused on lattice polytopes whose Ehrhart h*-polynomial has fixed degree. One of the goals of this project would be to explore generalizations of these notions and results to families of lattice polytopes.
While many parts of this research are motivated and shaped by algebraic geometry - as the title of the project indicates - the focus will be on intrinsic, geometry-of-numbers questions about lattice polytopes. Candidates without prior knowledge of algebraic geometry are welcome.
Project title:
Main supervisor: B.Shapiro (SU) and K.Zarembo (Nordita)
Integrable systems are ubiquitous in modern mathematical physics, and have a wide range of applications, from the theory of wave propagation to quantum statistical mechanics and string theory. The mathematics of integrable systems is very rich and has connections to algebra and representation theory on one side and geometry on the other side.
This PhD position will be aimed at developing applications of integrable systems in string theory. Integrable systems arise in string theory in two ways. First, in study of the string motion in a curved space, described in some cases by integrable differential equations. Quantum strings, on the other hand, are related to integrable quantum spin chains. These two lines of research, considered unrelated just a few years ago, have lead to impressive developments, in particular in understanding relationship between string theory and gauge fields.
Project title:
Main supervisor: Leo Tzou
The analysis of mathematical models arising from various imaging techniques has become a prominent research topic due to its potential applications in many elds including oil exploration and early detection of malignant breast tumor. In many cases one asks the question of whether one can deduce interior information about an object by making measurements on its surface. Mathematically this amounts to recovering the model parameters for a partial differential equation from boundary behavior of its solutions.
This project will explore how these mathematical models behave in various geometric settings. We will see how this applied mathematics problem can motivate us to ask interesting questions in both geometry and analysis.
Last updated: January 30, 2014
Page editor: Sara Woldegiorgis
Source: Department of Mathematics