Department of Mathematics welcomes Jonathan Rohleder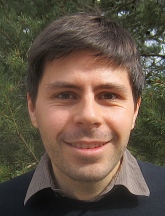 Jonathan Rohleder received his doctorate in 2013 from Technische Universität Graz, where he studied with Jussi Behrndt. Prior to joining Stockholm University, he was a researcher at Technische Universität Hamburg.
Jonathan Rohleder's research is in spectral theory, differential operators, quantum graphs, and related areas.