Management
Here you will find information about the head of the department and the two divisions, as well as information about the department board.
Heads of department and divisions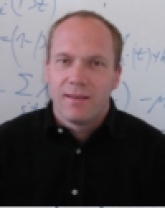 is the Head of the Department of Mathematics.

Contact
Tom's office is in room 316
Phone: +46 (0)8-16 45 34
Email: prefekt@math.su.se
is deputy Head of Department and head of the division of mathematics.

Contact
Pavel's office is in room 410
Phone: +46 (0)8-16 45 44
Email: pak@math.su.se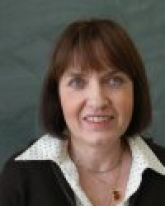 is the manager of the division of mathematical statistics.

Contact
Joanna's office is in room 308.
Phone: +46 (0)8-16 45 67
Email: joanna@math.su.se
Department Board of Directors
The Board of Directors consists of eight persons exluding the Head of Department. Two of the eight members are student representatives. The opinions of the students are chanellised through the Mathematics Subject Council. The Board assembles three times every term.
Last updated: May 24, 2013
Page editor: Sara Maad Sasane
Source: Department of Mathematics